You are here
Coming Up
Mon., Aug. 31, 2015

12:00 AM

to

11:59 PM

EDT
Listen to a replay of the "Best of" Patriots.com Radio programming from this week.
Tue., Sep. 01, 2015

12:00 AM

to

11:55 AM

EDT
Listen to the 'best of the week' of Patriots.com radio.
Tue., Sep. 01, 2015

11:55 AM

to

2:00 PM

EDT
Go behind the pages of Patriots Football Weekly on their online radio show exclusively on Patriots.com. Send in your questions and comments...
Échale un vistazo al nuevo blog de los Patriotas en español, Football Patriótico. En cada entrada de blog, nuestro reportero Martin Morales les dará a todos nuestros aficionados primer acceso a su equipo favorito de fútbol Americano durante la temporada 2009 y en el futuro. ¡Marque la dirección de Internet de Football Patriótico para todas sus noticias de los Patriotas!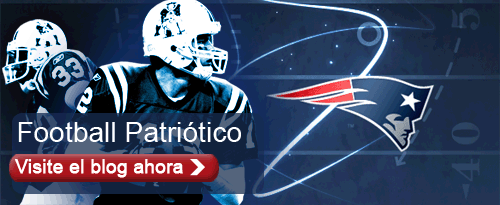 Entérese primero de las noticias de última hora de los Patriotas con nuestro reportero Martin Morales. Nuestro boletín electrónico los mantendrá informados de todas las noticias y acontecimientos de nuestro equipo.
Registro de Boletín Electrónico:
NOTA: Los campos acompañados de asterisco (*) son obligatorios
This website is the only official website of the New England Patriots and is © Copyright New England Patriots (the "Club"). Commercial reproduction, distribution or transmission of any part or parts of this website or any information contained therein by any means whatsoever without the prior written permission of the Club is not permitted. Read the full Terms of Service and Privacy Policy of this website. Please send us your feedback.